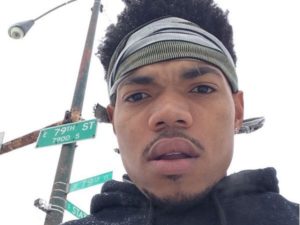 I hate Taylor Swift ('s music).
I hate her more than I hate cyclists.
Her music lights my fire more than The Big Bang Theory existing but Arrested Development not.
I hate her more now than I hated 7th grade gym class then.
Sometimes, I fantasize about the collapse of the free world (imminent), just so the pop vacuum from which Taylor Swift arose horribly like a beautiful blonde insufferable phoenix was never created.
Taylor Swift makes me like Kanye West (not as an artist–that's a given–but as a person).
And it's not even her fault. I mean her being annoying is her fault. But being representative of everything wrong with pop music is not.
That vacuum was created in equal parts by limewire, and record labels.
Taylor Swift is a label's wet dream, and that dream is a sticky reality because of Spotify.
She is the perfect, princess-y, clean, accessible, processible and sellable artist that thrives in a world where ultimately all music is available at the fingertips of anyone in the First World for free. She is marketed so incredibly well that she does not have to participate in that playing field, and thus transcends it by millions (billions?) of dollars. She represents the ultimate commodification of music.
Taylor Swift is Monsanto. She is what McDonald's is to the food industry. Very popular, tasty after lots of bad tequila, always there, never going anywhere, but ultimately never even getting a whiff of the kind of true artistic respect of The French Laundry or even Whole Foods.
I swear there is a point to this.
Insert Chance the Rapper.
Chance the Rapper has never released an album.
You need to be signed to a record label to do that. Which he is not. He has released exclusively mixtapes, and there is no sign that that is going to change. What makes that striking is the fact that he is inarguably the most important rap artist right now. And that matters, because rap is the most important genre right now (pop music is not a genre, it is a market, in which elements of genres are pooled). And he has self released everything he has made, and succeeded doing so. You are just as liable to hear a Chance song at a frat party as you are at an art show, and it is because his music is genuinely fantastic in an unavoidable way. And it is here where we may find our salvation once this golden age of streaming is over (I think it's already beginning to end–see Apple Music). And I think we have gospel music to thank for this. Even since Childish Gambino's latest release (please come back), Chance's initial rise to prominence, and the proliferation of sensual groups like The Internet, there has been a new genre emerging. A sort of melody-infused, poppy hip-hop. And I think Coloring Book, Chance's latest, has perfected this, and it's pretty clear the loudest added ingredient was more Gospel. Think The Life of Pablo. To Pimp a Butterfly, while one of (lauded by a few as THE) greatest rap albums of all time, written by one of the rapidly-ascending greatest rappers of all time, and is one of the deftest implementations of art as emotional and political expression, will never save us from what pop has become. It requires too much thinking.
Gospel just might.
Written by Dylan Weinert AKA Freddy Dubs