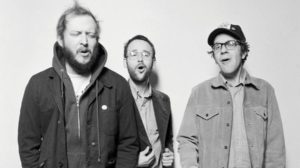 Why have I not heard of this band until literally right now?
So Justin from Bon Iver has a side project and it's dope soul music?
I know this is an older release and I know they have not toured in three years, but it is new to me.  I can tell these guys are going to take over my music for the next couple of months.
Enjoy this lovely song.