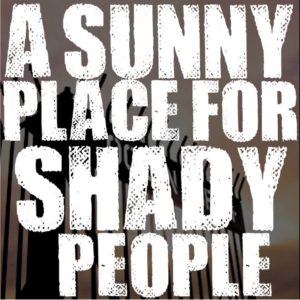 The legendary band moe. joins ASPFSP backstage at the Observatory North Park in San Diego, CA before the first show of their Spring 2016 tour. We had a great time chatting with Rob (bass/vocals), Jim (percussion), Vinnie (drums), Frank (guitar / bass tech), Steve (sound guy), and John Warner (merch and former OB resident) among various other members of the moe team. We also included several tracks from this San Diego show including Okayalright, Wormwood, Nebraska, Spaz Medicine, YOY, and Not Coming Down. The entire show is available at the archive.org link below.
And, in the episode, we give details of how you can win the Brothers Gow guitar giveaway.
We had an amazing time at the show. The entire moe. crew was open, friendly, and personable and even supplied the ASPFSP crew with VIP passes to see this epic show up close.
A special thanks goes out to Jessica (Marketing and Social Media Director) and Nate (Tour Manager) for helping us arrange everything with us.
Episode Links:
Moe. website: http://www.moe.org/
Moe. on Facebook: https://www.facebook.com/moe.org/
Moe. Live from Observatory North Park: https://archive.org/details/moe.2016-04-07.akg463.obaaron.flac16
(Note: the show was taped and transferred by Aaron Bowers).
Links:
Website: http://www.aspfsp.com
Facebook: https://www.facebook.com/ASunnyPlaceForShadyPeople
Instagram: @aspfsp
Twitter: @aspfsp
Listen and Subscribe:
iTunes: ASPFSP on iTunes
Stitcher: ASPFSP on Stitcher
PlayerFM: ASPFSP on PlayerFM
Booking:
Want to be on the show? Have an idea of band you'd like us to feature?
Contact us at bookingasunnyplace@gmail.com
Don't forget to call the HYPE line and leave us a message: 619-354-HYPE